DE EPSCoR Programs
There are number of EPSCoR programs and projects in Delaware.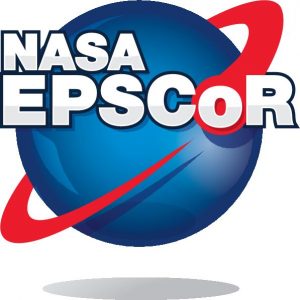 NASA EPSCoR objectives are to:
Contribute to and promote the development of research infrastructure in EPSCoR jurisdictions in areas of strategic importance to the NASA mission.
Improve the capabilities of the jurisdictions to gain support from sources outside the NASA EPSCoR program.
Develop partnerships between NASA research assets, industry, and EPSCoR jurisdictions' academic institutions.
Contribute to the overall research infrastructure, science and technology capabilities, higher education, and/or economic development of the jurisdiction.
To learn more about NASA EPSCoR in Delaware, click this link.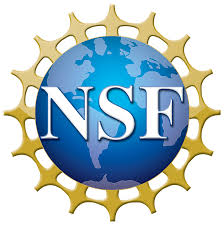 Track-2 Focused EPSCoR Collaborations (RII Track-2 FEC). RII Track-2 FEC builds interjurisdictional collaborative teams of EPSCoR investigators in scientific focus areas consistent with NSF priorities. Projects are investigator-driven and must include researchers from at least two RII- eligible jurisdictions with complementary expertise and resources necessary to tackle those projects, which neither party could address as well or rapidly alone.
Current funded projects in Delaware:
RII Track-2 FEC: Neural networks underlying the integration of knowledge and perception
Award Number:1632849; Principal Investigator: Jared Medina (UD); Co-Principal Investigator:Timothy Vickery (UD), Matthew Johnson (NE), Jacqueline Snow (NV), Marian Berryhill (NV)
RII Track-2 FEC: G2P in VOM: An Experimental and Analytical Framework for Genome to Phenome Connections in Viruses of Microbes
Award Number:1736030; Principal Investigator:K. Wommack (UD); Co-Principal Investigator:Jason Gleghorn, Grieg Steward, James Van Etten, Marcia Marston.
For more information about NSF EPSCoR Track 2 FEC, click link here.
RII Track-4 provides opportunities for non-tenured investigators to further develop their individual research potential through extended collaborative visits to the nation's premier private, governmental, or academic research centers.
Current funded projects in Delaware:
RII Track-4: Terahertz Spintronics; Award Number:1833000; Principal Investigator:Matthias Jungfleisch; Organization: University of Delaware
RII Track-4: Multiple Global Change Factors Control Forest Nitrogen Cycling – Remote Sensing and Machine Learning Identify Forest Function Across Developed Landscapes; Award Number:1832882; Principal Investigator:Tara Trammell; Organization: University of Delaware
RII Track-4: Experiments on a High Intensity, Coherent Plasma Laser through Stimulated Raman Backscattering; Award Number:1833015; Principal Investigator:Jun Ren; Organization:Delaware State University
RII Track-4: Microscale processes controlling speciation and transformation of phosphorus in soils; Award Number:1738770; Principal Investigator:Deb Jaisi; Organization
For more information about NSF EPSCoR Track 4, click link here.
DOE EPSCoR
The U.S. Department of Energy's Established Program to Stimulate Competitive Research (DOE EPSCoR) is a federal-state partnership program designed to enhance the capabilities of designated states and territories to conduct sustainable and nationally competitive energy-related research. To learn more, click link here.