Science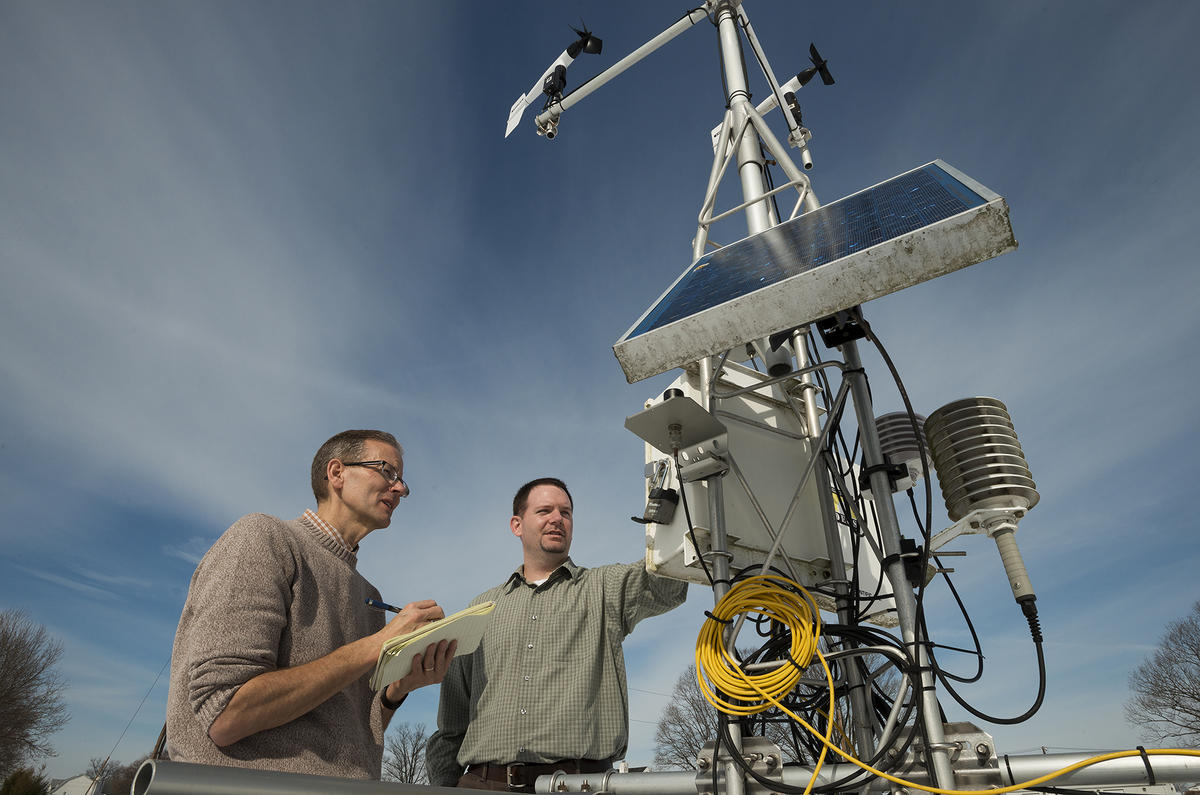 Population growth and attendant changes in land use and climate in the coming years will translate into immense pressures on water and energy resources throughout the world. As these changes unfold, one of the most important tasks of governments and communities will be to anticipate and adjust to changing environmental circumstances in order to meet the needs of their current and future citizens.
Addressing these complex challenges and finding solutions will require a comprehensive, integrated, multidisciplinary approach. Through Delaware EPSCoR, scientists and engineers are working closely with social scientists, economists, policy specialists, and ethicists to ensure that the proposed solutions are socially acceptable, economically viable, and environmentally sustainable.
Our discovery research addresses the challenges of water and energy sustainability through four research themes:
the effect of sea level rise on contaminant mobility and cycling;
coupled land use and climate change impacts on water and natural systems;
development and deployment of environmental sensors and data networks; and
innovations in environmentall sound renewable energy sources.
We invite you to view several short videos that will introduce you to some of our researchers and their projects in each of our four research themes, on our YouTube channel.
Many of our research projects include graduate students and undergraduate interns who are learning about the research process as active team members. Some teams include industrial or government partners as well. EPSCoR's goal is to build an extensive network of people, programs, and facilities focused on understanding our complex environment and able to compete for further federal funding among the nation's most elite institutions.
Support for Facilities and Instrumentation
EPSCoR has contributed significantly to Delaware's research infrastructure by purchasing $1.7 million in shared research equipment — or "core facilities" — for use by faculty and students in the statewide network as well as by our industry and government partners. The core facilities are operated on a fee-for-service basis.
Through EPSCoR funding, a new Advanced Materials Characterization laboratory in the Patrick T. Harker Interdisciplinary Science and Engineering Laboratory at the University of Delaware was outfitted with a state-of-the-art X-ray diffractometer to analyze properties of materials including environmental soil, air, and water samples.
Research Institutes and Centers
See the following links to research institutes and centers that have been catalyzed by the Delaware EPSCoR program: